The MIZ - WWE Cardboard Cutout Standup Prop
The MIZ - WWE Cardboard Cutout Standup Prop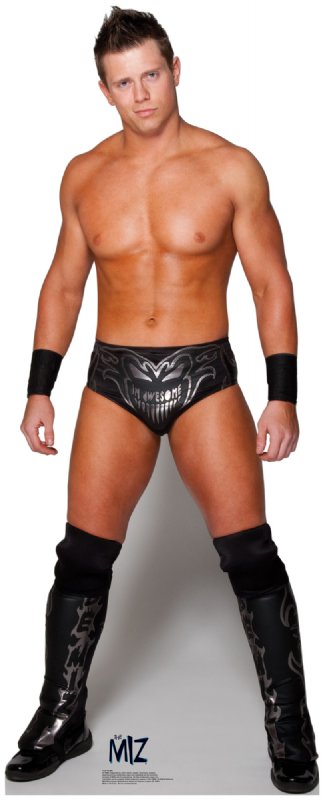 The MIZ - WWE Cardboard Cutout Standup Prop
Michael Gregory "Mike" Mizanin, also known as The Miz and Calgary Kid, is an American professional wrestler, reality television star, and media personality and announcer who is currently signed with WWE (World Wrestling Entertainment.) He first gained fame on MTV's, "Real World: Back to New York," in 2001, and then its spinoff serious, "Real World/ Road Rules Challange." He later entered the fourth season of "Tough Enough" where he won and was awarded a WWE contract.
Size: 73" x 29"
Please allow 2-3 weeks for delivery.
Customer feedback
Reviews
There have been no reviews for this product.