Hopalong Cassidy Cardboard Cutout Standup Prop
Hopalong Cassidy Cardboard Cutout Standup Prop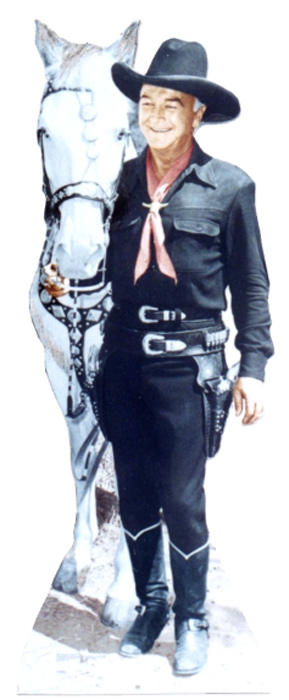 Hopalong Cassidy Cardboard Cutout Standup Prop
Hopalong Cassidy is a fictional cowboy hero created in 1904 by the author, Clarence E. Mulford.
Size: 6' 4'
Please allow 2-3 weeks for delivery.
Customer feedback
Reviews
There have been no reviews for this product.

Select By Theme

Categories

Authentication

News
01-30-2019

Happy Valentine's from us here at Dino Rentos Prop Studios!
The TREATS on us!!
Enjoy 10% OFF all "DRS" Cardboard Cutout Standup Props.
http://dinorentosstudios.com/Cardboard-Cutout-Standup-Props-Custom-Cutouts/
All news
Subscribe